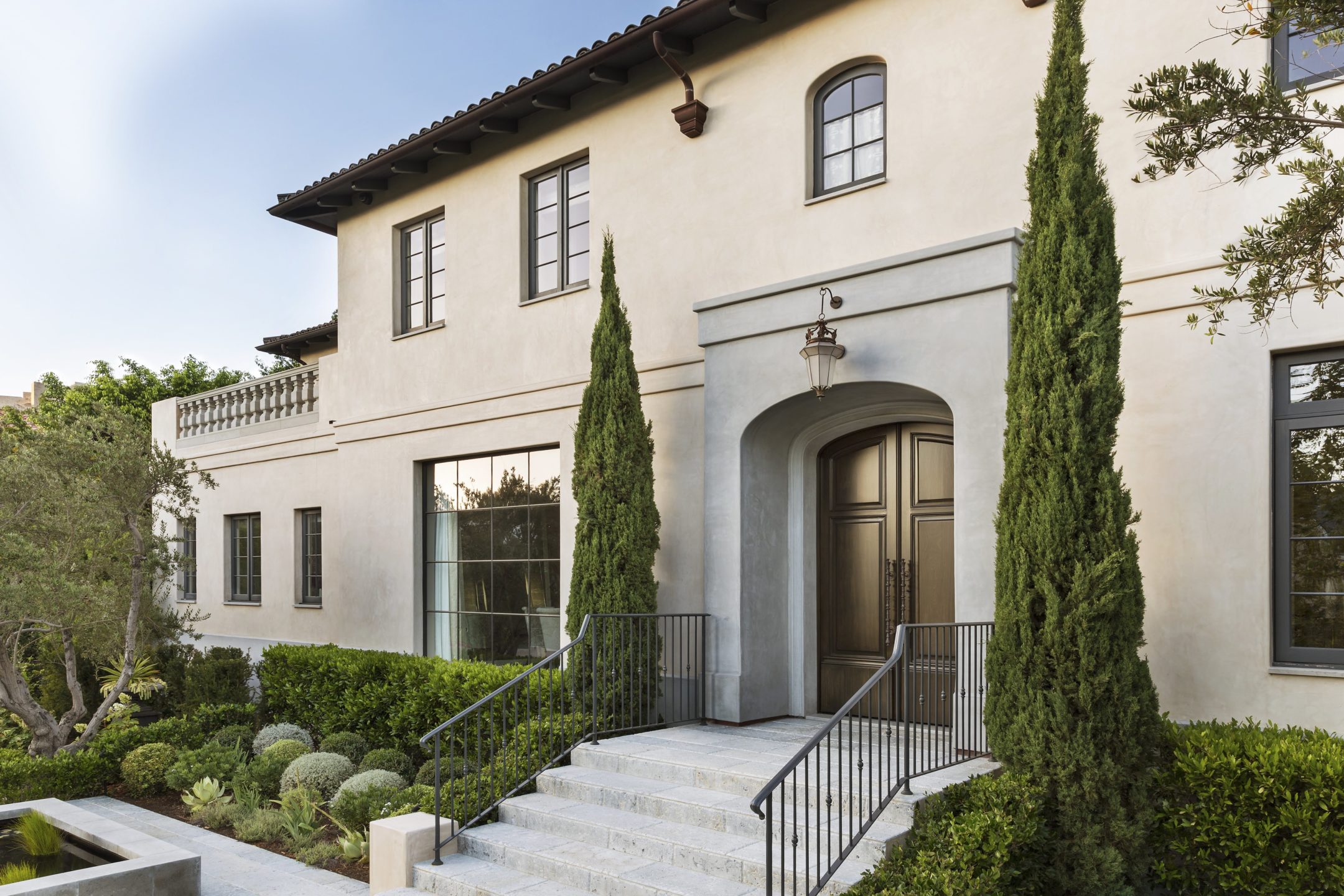 Avignon
Inside and out, this family home interprets the character of a period French Provincial house for modern California living. The mission was to create an intimate, fresh order throughout the grand scale of a formal house, using deliberately understated variations of classical chateau architecture and profiles. All the detailing is anchored in tradition, clear and ordered, but never stiff. In harmony with the 1920s and 30s Mediterranean houses in the surrounding neighborhood, the façade and streetscape are intended to feel materially French and European. That lineage blends with a relaxed flow of spaces and a rich, light-filled connection to the outdoors from every room.

A classical arrangement of rooms circulates around a central marble hall and a skylit staircase, allowing an uninterrupted view from the front entrance through to the pool and yard. Spaces are scaled and furnished to accommodate comfortable family life, without relinquishing hospitality—as in the high character of the dining room, bar, and paneled library. Collected 1950s and 60s French and American pieces mix with contemporary furniture to bring the house forward, reinforcing an easy modern elegance. In balance, the large, open kitchen utilizes the profiles and refined cabinetwork of antique French furniture, to create a sophisticated backdrop with a sense of history for everyday family life. 

On a generous lot, the goal for the landscape was to establish a house within its own walled garden and courtyards. French provincial gardens provided inspiration, interpreted with California native plantings and old growth olive trees. Sculptural hedges and rounded topiary create a formal entry courtyard with a tranquil reflecting pool. In the backyard, the pool is shaded by a central allée of olive trees, extending the view from the house. An adjoining courtyard welcomes regular outdoor lounging, entertaining, and dining. Rose bushes and citrus trees provide fragrance year-round.