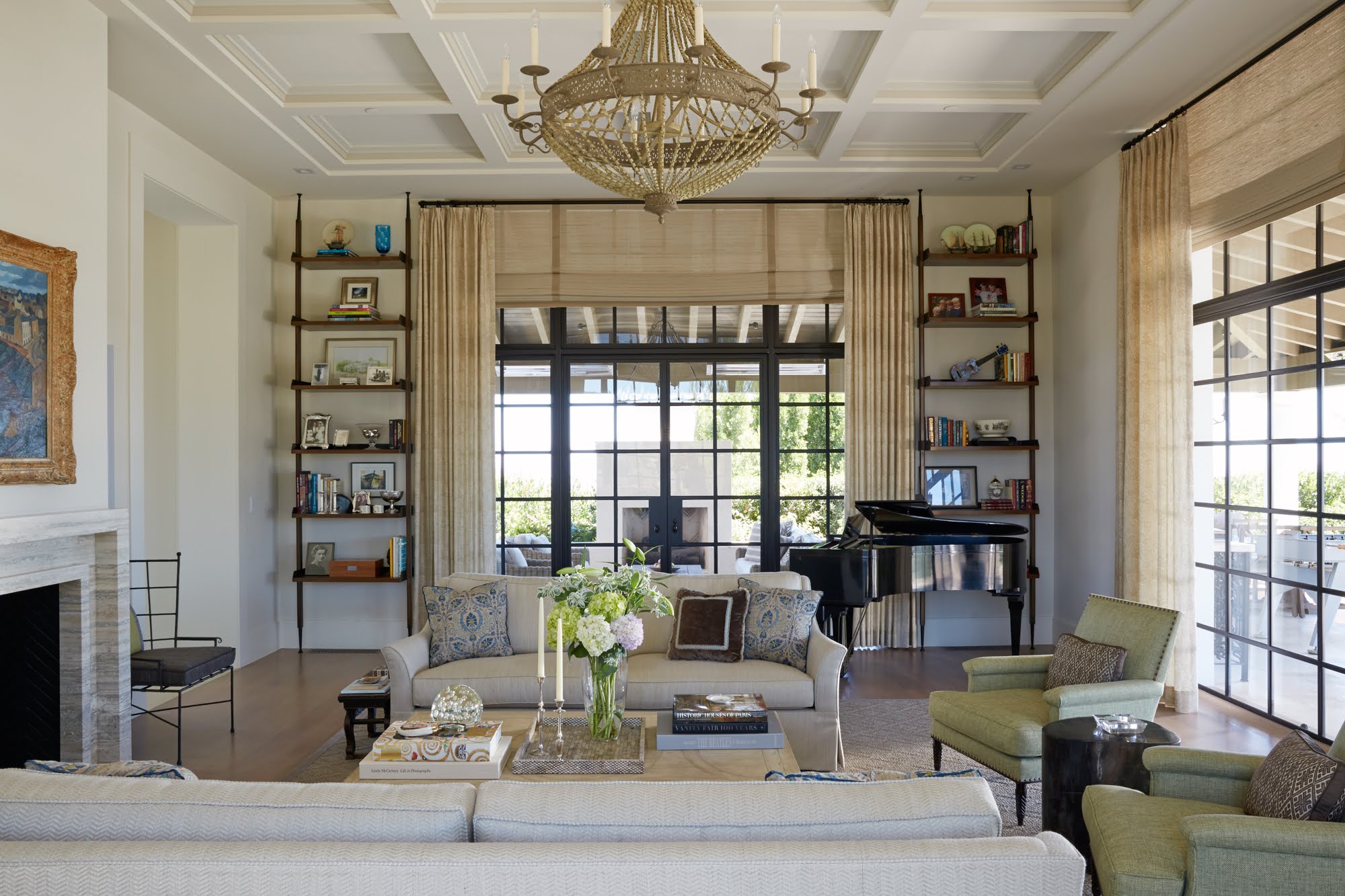 Beverly Crest
A 1990s Beverly Hills home was built in a classic Mediterranean style to complement a stunning hilltop site. The design felt true to the area's residential history, yet it was somewhat dated and plain. The overall plan required a reimagining and refining, to give the house greater detail and a more vintage heritage. Windows were added and rearranged on the exterior to better align with the sweeping views and bring more light inside. Stucco façades were re-sculpted and brightened to create a sharper line and keener harmony with expanses of steel and glass casement windows and French doors. Exterior spaces around the house and a new, focal point pool were included in the renovation, inviting a more connected dialogue between indoor and outdoor living.

Inherited spaces were remodeled room by room in lieu of a more radical reconfiguring of the house. Instead, highly tailored millwork and cabinetry were added to give the interiors more definition and warmth. A narrow kitchen was resolved with measures that don't weigh down the space—a wall of floor-to-ceiling boxed paneling that hides appliances; a large glass vitrine on legs to hold dishes. Likewise, vanities in the master bathroom made of parchment, walnut, and nickel with custom hardware let the fixturing take on the feeling of fine furniture. Colors and furnishings throughout extend the modern edit on tradition. Furniture adopts a more east coast, European air of plush, easy formalism, shifted forward and westward in quiet seaside hues. This personality blends amicably with clean-lined influences from 1930s and 40s Italian design as well as pretty Venetian glass.

One of the central opportunities of the renovation was to design a new pool that could take full advantage of the property's views. The pool area was sited like a promontory overlooking the vistas of the city. The skyline now creates an indelible backdrop, especially for a nighttime swim. The profile of the pool itself, with its stepped, round spa, borrows from Art Deco geometry for a sense of glamour. Surrounded by manicured topiary, the pool brings a sculptural effect to the garden. Plantings of citrus and olive trees and rosemary hedges resonate with the Italian Mediterranean signature of the house. A new outdoor kitchen adds al fresco functionality to a classic columned terrace off of the living room.