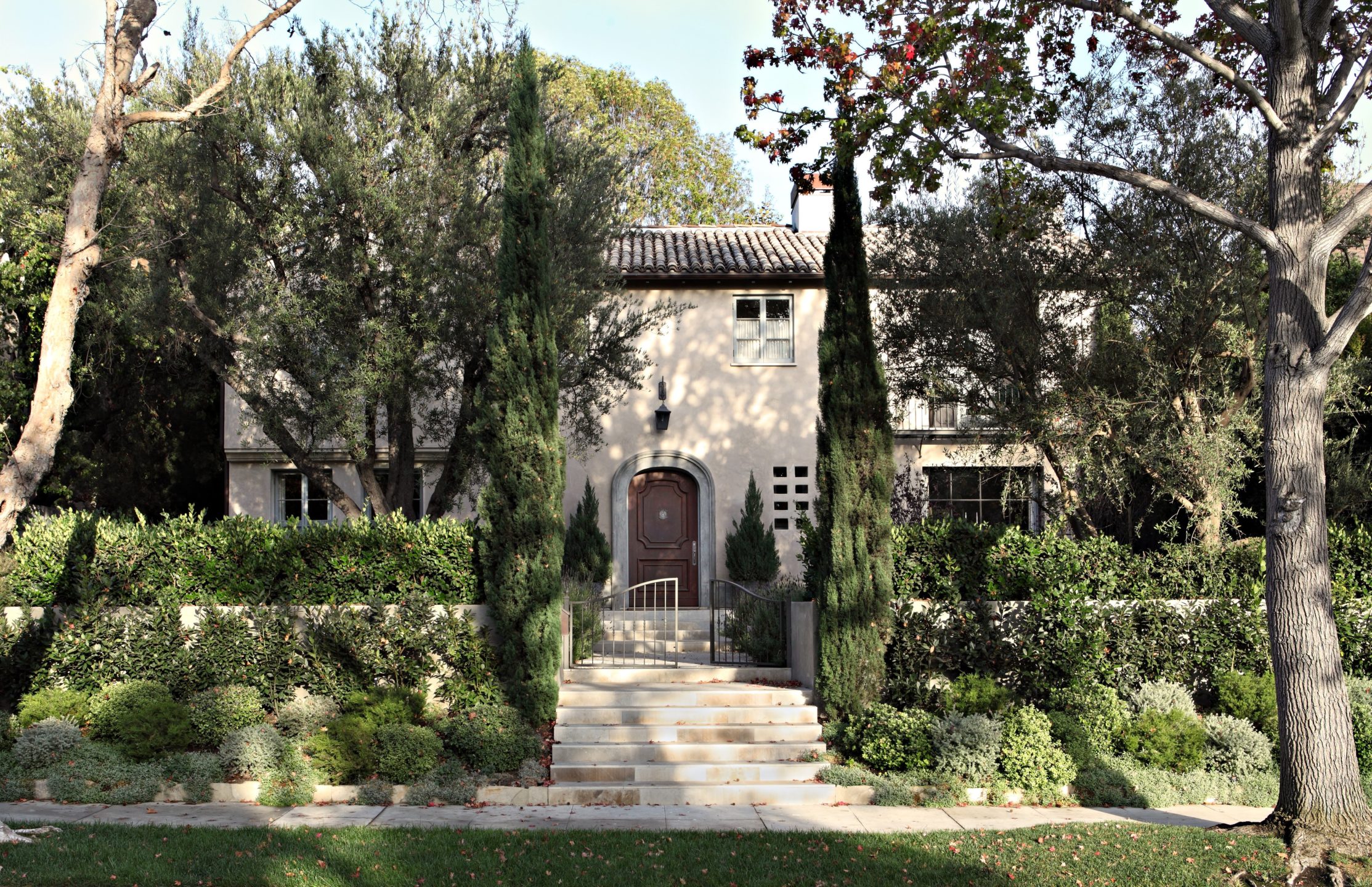 Hancock Park
William and his late wife and partner, Kazuko Hoshino, developed a modern Provençal identity for their family home in one of Los Angeles's loveliest old neighborhoods. Set up and away from the street, the gracious 1920s house had become a dark jumble of styles through multiple renovations. A pared-down interpretation of fine country chateaux in the south of France remade the structure as a light, open villa with large rooms and a new kitchen wing, all behind the preserved streetfront façade. A wide garage at the lot's rear became a two-story modern pool and guest house, allowing the main house to stay intimate while creating a compound around the outdoor spaces.

William and Kazuko created their home as a laboratory, with rooms evolving in a mode of simple elegance. Clean-lined custom furniture and luxe, subtle textures mix throughout with midcentury and prewar French and Italian pieces and collected art. The original footprint of the house is transformed into a loft-like interior, with a living room that stretches the full width of the building. Forming the center of family life in the new wing, a kitchen and breakfast room add modern warmth with bleached oak tongue and groove paneling and a fireplace. Both dining and living spaces open through classical French doors onto the backyard patio. Fine millwork, wrought iron, stonework, and plasterwork preserve French craft traditions to give the new spaces a sense of history.

The grounds of the house were reconsidered in a Provençal manner, beginning with replacing the front
lawn with an enclosed entry courtyard. Edited plantings intentionally reinforce a disciplined yet warm French garden style, with fields of lavender, olive trees, and a reflecting pool. With all the main spaces now opening onto the backyard, access to outdoor living is primary, circulating around a patio with easy movement between the main house and the pool house. The lot is bisected into a long pool and a sunken lawn, adding classical order to a modern family yard. The Moroccan-inspired roof deck on the pool house overlooks the property—a favorite place for dining nightly.