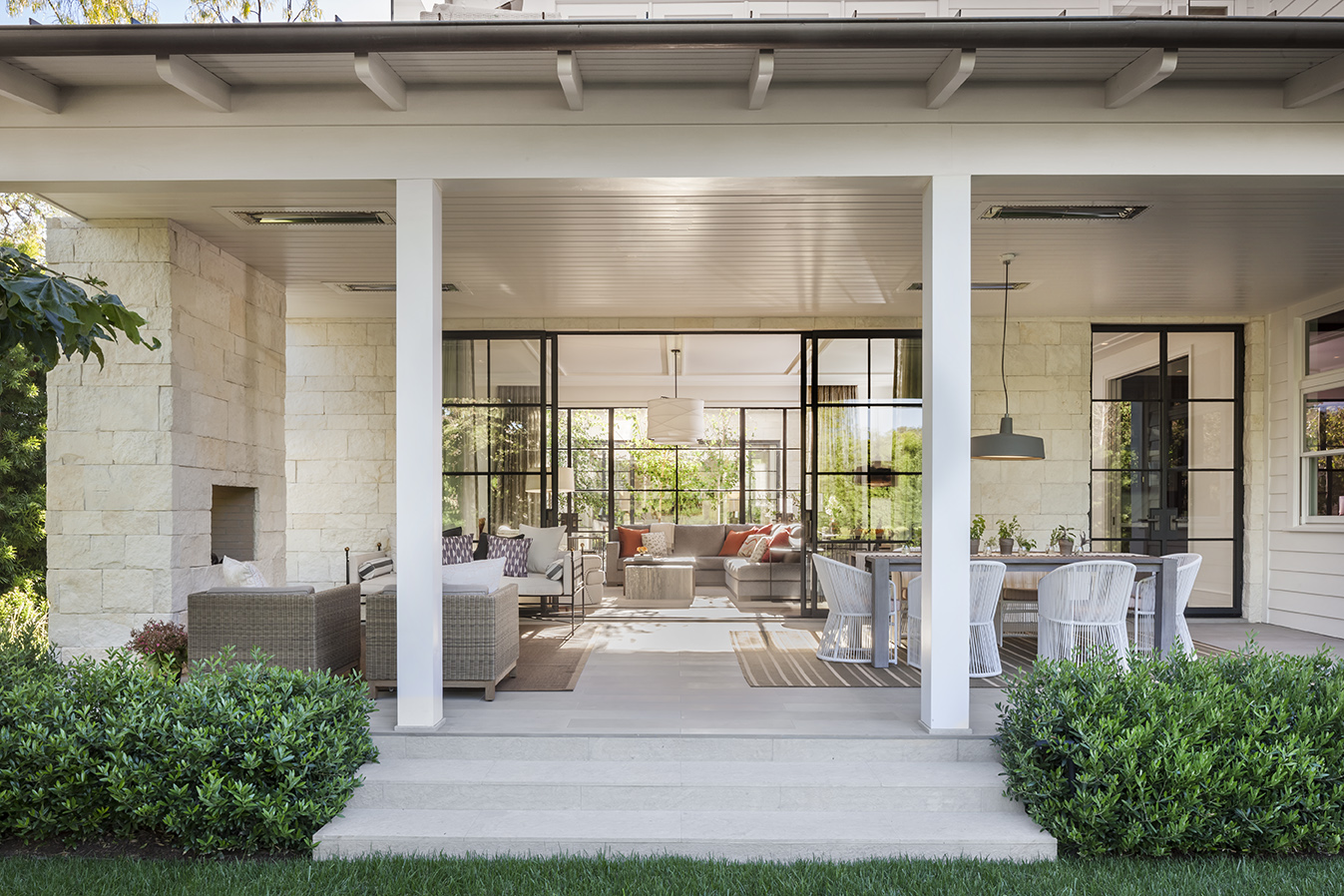 Palisades Ranch
A classic ranch house is reimagined in a modern vernacular, combining a more traditional exterior with a contemporary interior. The design looks to original California ranch architecture, then magnifies those idioms into a light-filled two-story structure. The plan is laid out in a C-shape around a classic interior courtyard, providing most rooms with windows on three sides, and optimal sun passing through each space from first to last light. Pairing outside to inside, the architecture is meticulously crafted in just a few recurring, elemental materials, emphasizing form and proportion with a simple American honesty.

The interior architecture delivers a contemporary agenda into a more traditional house. From inception, the clients requested a setting that would complement their contemporary art collection and bring natural light into every room. The response was to modernize traditional millwork, subtracting profiles from casings, bases, and trims, and amplifying the sculptural silhouette of the floating staircase. An extensive use of flat rift oak paneling and cabinetry evokes the refinement of older world, wood-cloaked rooms, but with minimal surface detail. Areas including the master bath extend the concept with a custom, geometric mosaic inlaid floor and a floating  vanity. With fine materials and abundant sunlight, spaces have a tactile richness that is warm rather than austere.

Old and new traditions are expressed together through the outdoor spaces. A simple colonnaded porch at the front of the house invokes ranch heritage, while helping to layer the view from the street. Old growth olive trees were brought into the front garden to enhance the impression of age on the property. Pale Texas limestone clads the wings of the house, lending a modern take on rustic stone ranch buildings and cooling the inner courtyard. The rear section of the house opens onto a sunny backyard with outdoor access from both floors. A covered and heated patio with a fireplace acts as a favorite outdoor room for entertaining and dining.