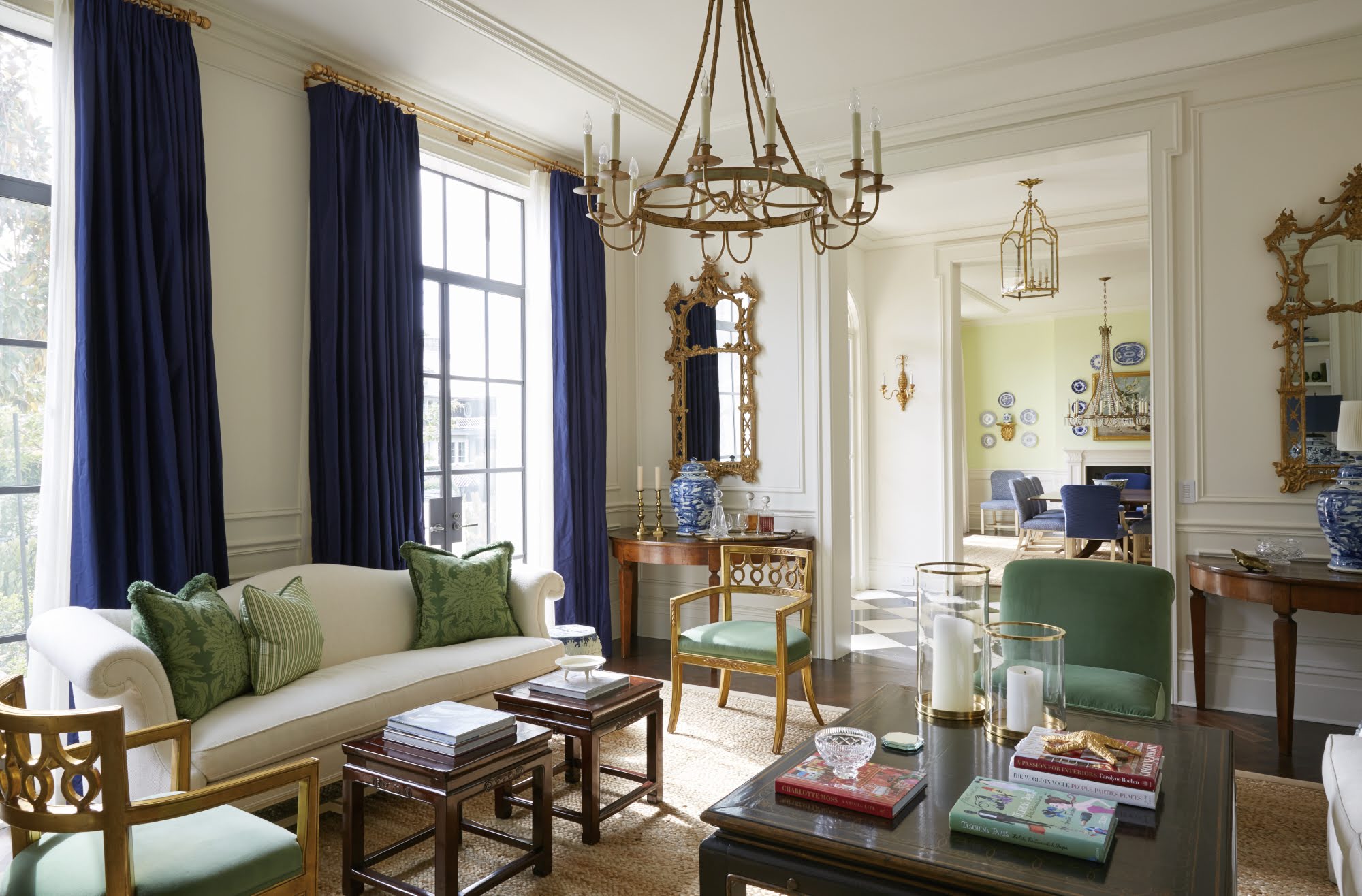 Corona del Mar
Memories of the Caribbean inspired thinking beyond the typical California beach house for an oceanside home on a sunny bluff in Pacific Palisades. Instead, an Anglo-traditional design plays with elements of colonial island style. The façade makes use of Georgian symmetry, with central pediments, mirrored wings, and elegantly ordered window formations. But the house is clad in pale coral stone, and the plan is airy and simplified. A large two-story family room anchors the center of the building and flows onto columned terraces; tall glass and steel French doors open the house to light and ventilation both front and back. The posture is at once fine and relaxed, an English fantasy of what an island villa might be.

The interior architecture anchors the vision of the house in an undiluted traditional character. At every level, details are strictly classical, from the carefully studied proportions of the windows to dentil mouldings, fanlights and columns, paneled millwork, and graceful built-in cabinetry. Fine Chippendale-inspired fretwork defines the stair rail and the balconies on the second floor gallery overlooking the family room. The staircase mixes French-polished wood handrails with crisp white painted wood, echoing old world custom; a large skylight overhead adds light to the internal passageways. Fireplace mantels in both sitting and dining rooms are designed with acanthus and shell reliefs after historical references.

Situated on high ground overlooking the ocean, the home's outdoor areas naturally lean toward a beachy, bright disposition. Spaces from the much-used terraces to the pool house open to the beautiful coastal light and to an informal yet chic style of living by the water. The pool house is treated as a pavilion up stone steps, creating a view. Inside the pavilion, crisp white beadboard, exposed beam ceilings, and coral stone floors invoke Caribbean style. Next to the pool, the central terrace off the back of the house is extra deep, matching the scale of the double-height great room and providing breezy shade to an outdoor living space. Hanging lanterns light the evenings in a romantic fashion.