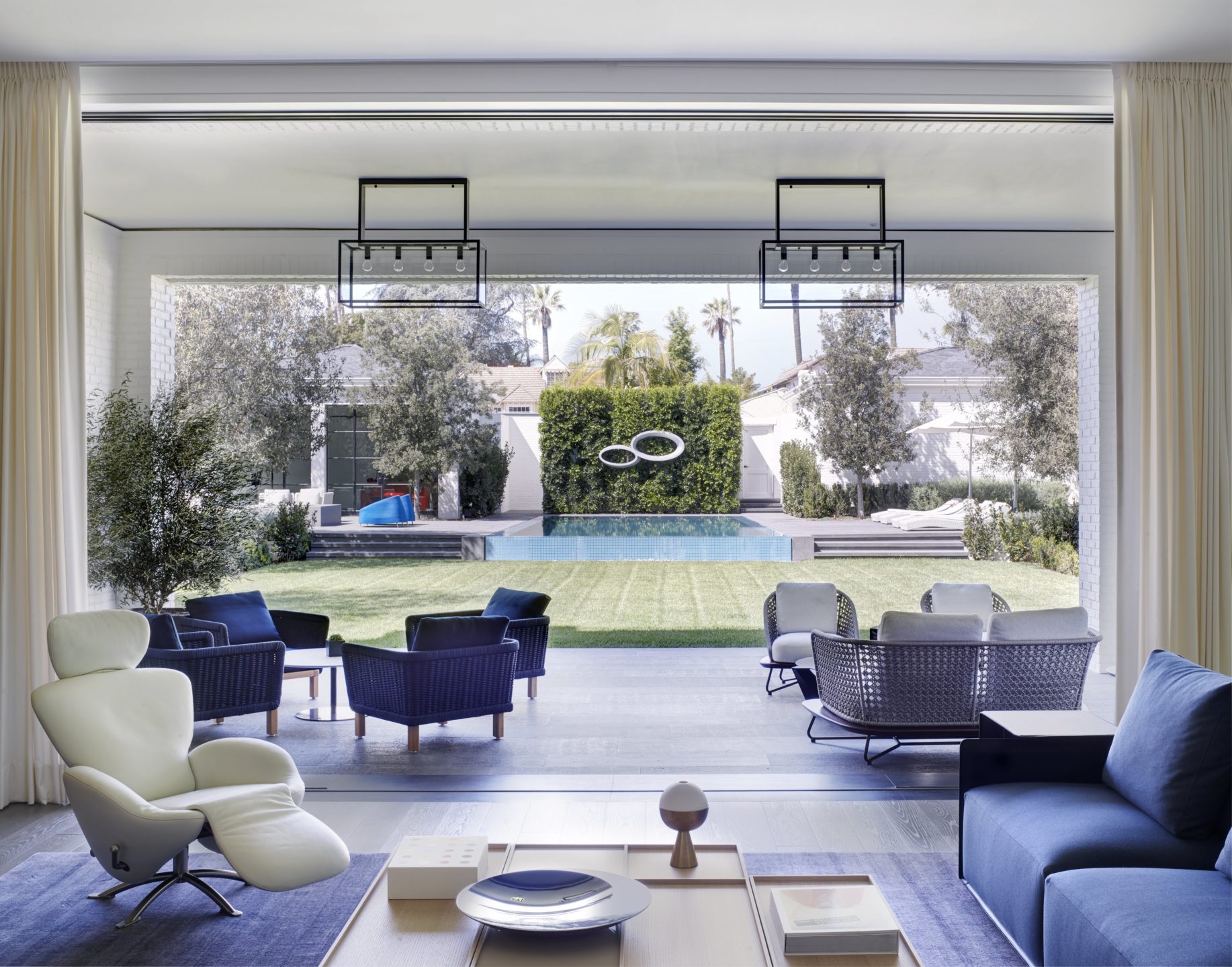 New London
For a new, Georgian-style white brick house in a neighborhood of historical homes, a classical exterior is juxtaposed with a very modern, architectural interior. The mix of antique and modern was inspired by a style of period renovation in London, where 18th century buildings are refitted with floating, crisp white, luxuriously simple interiors. The room plan remains formal and ordered in the front of the house, with compartmentalized, salon-like rooms. However, the scale is significantly amplified, allowing the plan to unfold into an oversized back section that is, on both stories, lofty and open. The experience is not so much contemporary as it is a radical abstraction of an timeless set of forms.

Though interpreted in minimalist detail, a precise and quite English attention to millwork and form is present throughout the house. Spaces are designed as grand, uncluttered volumes punctuated by essential geometric shapes. A magnified, winding stair hall and upstairs gallery open up under a large oval skylight, delineated by an exposed iron rail. Overscale, modern steel and glass windows and doors open up the walls to the warm California sun. Clean rift-cut white oak paneling defines floor-to-ceiling fireplace walls in the family room and the master suite. The woodwork recurs in a 1940's-inflected, club-like wing, which includes the gentleman's office, a wine room, and a bar. Similarly, in the master bath, each fixture is a primary shape, likened to a form of sculpture.

In sun-soaked white brick, the harmonious façade and surrounding front gardens allow the house to blend in elegantly with its vintage neighbors. Plantings are intentionally made in dark green varietals and geometric beds, to form a contrast with the bright house. A row of branching olive trees provides organic balance. In the rear of the house, the backyard connects seamlessly to the voluminous family room and kitchen, with a view aligned down the center of the zero-edge pool. The slightly elevated grade of the pool and the decks around it create a stepped landscape with more depth and perspective. Beyond, a garage with steel and glass casement doors doubles as a gallery for special cars.